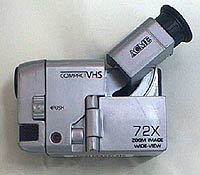 Refrigerator Magnet



Our clever, laugh-filled, refrigerator magnet will make a fun gift for your Candid Camera Crew friends. Silver and black, and shaped like a three-dimensional hand-held video camera, our magnet features a red blinking light and a flip down viewing monitor. Push the button, and everyone in the room will delight in the recorded voice advising them to "Smile! You're on Candid Camera!"



Lots of laughs for just $7.00





The next best thing to having Peter and Dina in your kitchen is our talking refrigerator magnet. It measures approximately 3" X 1 1/2".