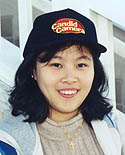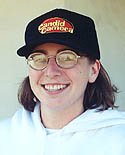 Baseball Caps



· Smile is what you'll do when you wear the black Candid Camera baseball cap. Adjustable and 100% cotton, our caps feature the famous yellow and red embroidered logo, and craftsmanship rarely found at this price.



Adult, one size fits all: $22.00.



left: Whether sitting in traffic or out on the bike trail, viewer Ching-Jen Hsueh's Candid Camera baseball cap generates a "time out" for smiles in her hometown of Van Nuys, California.

right: Courtney Ramos of Santa Barbara, California, models her new Candid Camera cap.